I See the Sun in Afghanistan
"a great way for parents to introduce their children to other areas of the world. It will build curiosity and help children realize that even though we live in different places, we are all the same."—Teachers' ChoiceSM Award for the Family Evaluation Learning® Magazine 2011

"an exciting series to teach children about different cultures"—Mary Popham, ForeWord Reviews

"a great way to introduce early readers, five to seven years, to the world. … an excellent way to introduce a child to the way the world is made up of different nations, cultures, languages"—Alan Caruba, Bookviews
Through the eyes of a child, I See the Sun in Afghanistan portrays a culture that emphasizes patriarchal family, love of country and fierce loyalty to family and tribe. Although the story takes place against the backdrop of war, it is not political, but a simple story about one day in the life of a young girl.
After waking before dawn, Habiba and her sister go out to fetch water. Following a breakfast of khojur, she tags along with her brother and father as they bring the sheep to pasture. She goes to school outside with other girls; the boys attend school later in the day. Her family is preparing for cousins and an aunt and uncle to move in with them and Habiba wonders how everyone will fit into their small home.
A country overview and glossary is included for parents and teachers who want to go beyond the story and talk more about Afghanistan and why it is important. In English and Afghan Farsi.
Paperback: 40 pages.
$12.95

Transactions are handled by PayPal.
No account required — a credit or debit card is all you need.
"Children speak varied languages, have contrasting national and regional attire, foods and traditions. But they all have family, games and daily routines that make childhood similar at the core.

Our differences are not so strange; there is beauty and creative power in diversity."

— I See the Sun Books
About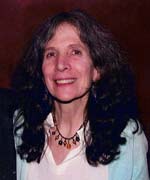 Illustrator Judith Inglese designs and fabricates ceramic murals for public spaces such as hospitals, libraries, schools and outdoor urban environments.
In her spare time she makes books as gifts for her children and grandchildren. In I See the Sun books she combines photography and drawing in her illustrations.
Visit Judith's website at http://www.judithinglese.com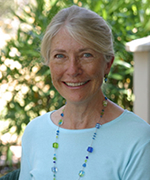 Author Dedie King was a Peace Corps volunteer in Nepal in the mid-sixties. She taught school in Katmandu and in Bandipur. Together with her husband Peter she periodically returns to visit friends in Bandipur.
Presently Dedie practices Classical Five Element Acupuncture in Massachusetts.
Future books in the series will focus on Russia, Mexico, India, Israel/Palestine.