I See the Sun in China
"This series will be sought after by parents, primary teachers and librarians, eager to give children a gentle but realistic world view."—Elaine Donoghue Librarian

"With a loving heart for China, the writer tells a story about... a girl whose natural and simple curiosity about her own future reflects the expectation for change in China overall."—Zhang Jia Zhu Former dean of education, Zhoushan, China

"Providing a learning tool with recognizable characters and surroundings, in a language students aspire to speak with a native translation to guide them … now that's a true (and useful) gift of education."—Terry Hong Smithsonian Asian Pacific American Program
I See the Sun in China follows a young child from a small town to the city of Shanghai, again just describing the events from dawn till night of one day. The unspoken message of this book is the movement from the old to the new, while still maintaining some connections with the past. It depicts some of the many choices available in China today, and the drive to be successful.
The China book is illustrated with vivid collages of photos, paper cut-outs and drawings, and the Chinese characters of the translation again become part of the art work of the text.
Recipient of a 2010 Creative Child Preferred Choice Award (Books for kids category)

Winner of the Learning® Magazine 2011 Teachers' ChoiceSM Award for the Family.
Paperback: 40 pages.
$12.95

Transactions are handled by PayPal.
No account required — a credit or debit card is all you need.
"Children speak varied languages, have contrasting national and regional attire, foods and traditions. But they all have family, games and daily routines that make childhood similar at the core.

Our differences are not so strange; there is beauty and creative power in diversity."

— I See the Sun Books
About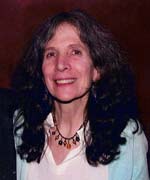 Illustrator Judith Inglese designs and fabricates ceramic murals for public spaces such as hospitals, libraries, schools and outdoor urban environments.
In her spare time she makes books as gifts for her children and grandchildren. In I See the Sun books she combines photography and drawing in her illustrations.
Visit Judith's website at http://www.judithinglese.com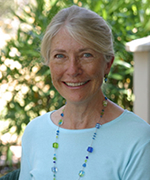 Author Dedie King was a Peace Corps volunteer in Nepal in the mid-sixties. She taught school in Katmandu and in Bandipur. Together with her husband Peter she periodically returns to visit friends in Bandipur.
Presently Dedie practices Classical Five Element Acupuncture in Massachusetts.
Future books in the series will focus on Russia, Mexico, India, Israel/Palestine.