"If we are to teach real peace in this world, and if we are to carry on a real war against war, we shall have to begin with the children"—
Mohandes Gandhi
I See the Sun is a series of books for children from Satya House Publications about different countries. Each book in the series portrays one day from dawn until dusk as seen through a child's eyes. The stories are simple, yet reflect both the diversity and similarity of children's experiences throughout the world.
I See the Sun

Books



by

&

The books are beautifully illustrated with warm, engaging collages made from photographs, paper cut-outs, and drawings. Children are drawn to the simple grace of the pictures and want to look at them over and over again. The text is also translated into the language of the country and the script becomes part of the art work.

The familiar format of text and illustrations in each book allows the child to more easily experience the sometimes unfamiliar details of life in a different culture.
I See the Sun in Myanmar (Burma)

"A delightful introduction to an ancient Buddhist culture. Heartwarming in its simplicity."—Joseph Goldstein author and co-founder of Insight Meditation Society

I See the Sun in Myanmar (Burma) is the sixth book in the award-winning I See the Sun series.

Aye Aye's family lives in a town on the Irawaddy River. Her mother is a nurse in a nearby hospital and her father is a fisherman. The story also provides an elementary introduction to Buddhist culture and the tradition of metta, a practice of saying phrases of loving-kindness.

Lush illustrations and a bilingual story in English and Burmese provide Aye Aye's view of a quiet country in transition.

Paperback, 40 pages
$12.95

Transactions are handled by PayPal.
No account required — a credit or debit card is all you need.
Presentations /
Readings
Dedie and Judith offer presentations and readings to schools, libraries and other groups. They've been previously hosted by:
Hardwick Elementary School – Hardwick, MA
The Little Red School house —NYC
The Moravian Academy — Bethlehem, PA
Lilla G. Frederick Pilot School — Dorchester, MA
Leverett Elementary School — Leverett, MA
Eric Carle Museum of Picture Book Art — Amherst, MA
Venerini Academy — Worcester, MA
For presentation info or bookings contact Julie
"Children speak varied languages, have contrasting national and regional attire, foods and traditions. But they all have family, games and daily routines that make childhood similar at the core.

Our differences are not so strange; there is beauty and creative power in diversity."

— I See the Sun Books
About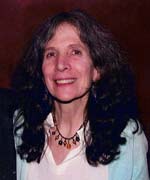 Illustrator Judith Inglese designs and fabricates ceramic tile murals for public spaces such as schools, healthcare facilities and nonprofit organizations.
In the I See the Sun books, she combines photography, cut paper and drawing in her collage illustrations. Like her ceramic tile murals, her illustrations are colorful and detailed with strong forms and line work.
Visit Judith's website at http://www.judithinglese.com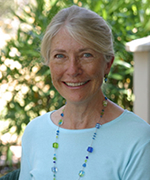 Author Dedie King was a Peace Corps volunteer in Nepal in the mid sixties where she taught school. She uses her world travel experience past and present as the basis for the stories in the I See the Sun series.
Presently Dedie practices Classical Five Element acupunture both in Hardwick and in Amherst, Massachusetts.