I See the Sun in Russia
"…with sensitivity to ongoing politics and poverty, the story is seen through the eyes of Anton, who loves to play the violin and one day hopes to be in a orchestra. With engaging illustrations that mix collage, original photographs and drawings with artistry and studied delicacy, the book is an excellent introduction to life in Russia."—The St. Petersburg Times

"The pleasures and difficulties Anton experiences are, in the end, not so foreign after all.

This recognition is the point of the beautifully illustrated I See the Sun series, of which this volume is the fourth. Daily life looks different in Russia—just as it does in Nepal or China or even in the house next door. But beneath the differences that are tied to culture and geography are values common to people around the world—love of family, pursuit of success, pleasure in nourishment."—San Francisco Book Review / Sacramento Book Review
The Russian installment provides a glimpse into the daily life of an average Russian family as seen through the eyes of Anton, a young boy growing up in the city of Saint Petersburg.
In a world where global events dominate the news and our children have exposure to other cultures, this book offers a unique perspective that simply is not available anywhere else. What's more, the story is captivating. Anton's parents work long days to provide for their family. Like many Russian families, they have a small country cabin called a dacha, where they can relax on weekends and vacations in the summer. Anton has a talent for music and attends a special public music school. His brother on the other hand goes to a regular public school. Despite a turbulent history and ongoing economic and political hardships, the story portrays that the people of St. Petersburg retain great pride in their heritage, the beauty of their city and the richness of their culture.
Like the other books in the I See The Sun Series, I See the Sun in Russia was written in English and also translated into Russian by Irina Ossapova, a woman who has lived her entire life in St. Petersburg. I See the Sun in Russia was vetted independently for authenticity and accuracy and is richly illustrated with collages made from original photographs and colorful drawings. It also includes an overview of the country, a glossary of unfamiliar words, and a map that highlights where Russia is on the globe.
Paperback: 40 pages.
$12.95

Transactions are handled by PayPal.
No account required — a credit or debit card is all you need.
"Children speak varied languages, have contrasting national and regional attire, foods and traditions. But they all have family, games and daily routines that make childhood similar at the core.

Our differences are not so strange; there is beauty and creative power in diversity."

— I See the Sun Books
About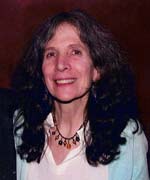 Illustrator Judith Inglese designs and fabricates ceramic murals for public spaces such as hospitals, libraries, schools and outdoor urban environments.
In her spare time she makes books as gifts for her children and grandchildren. In I See the Sun books she combines photography and drawing in her illustrations.
Visit Judith's website at http://www.judithinglese.com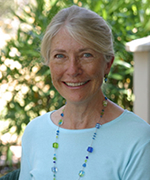 Author Dedie King was a Peace Corps volunteer in Nepal in the mid-sixties. She taught school in Katmandu and in Bandipur. Together with her husband Peter she periodically returns to visit friends in Bandipur.
Presently Dedie practices Classical Five Element Acupuncture in Massachusetts.
Future books in the series will focus on Russia, Mexico, India, Israel/Palestine.